We have a great deal of leniency while working on this house. We already have a place to live, we aren't in any kind of timeline since there's no set date for move-in or sale or rental or anything like that, and we live right next door. So, we can kind of make a few lofty goals, since we have the luxury of time on our side. The first being:
Whenever possible, we will use reclaimed materials for this project.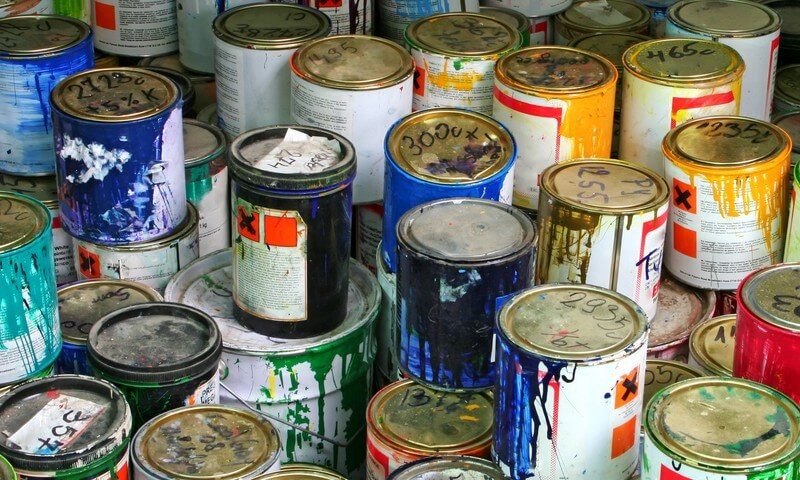 Hillary brought it up as a thought and we both immediately latched on. There's a few obvious reasons why it's better to use reclaimed or recycled materials:
Cost
Environmental impact
Creative exercise
Cost
Resource management exercise
Cost
But, there will definitely be times when new materials will be required, like supply lines for the plumbing, or a replacement hot water heater or furnace. We will try our hardest to seek these out second hand or as castoffs from other construction projects before going new. We've brainstormed a few ideas for where we can possibly look for all of these items, including everyone's favorite online garage sale websites (eBay and Craigslist), as well as local material salvage shops, like the Habitat For Humanity ReStore.
Our first 'score' happened completely by chance; I was talking with our church secretary, who mentioned that after the sanctuary remodel, there was a great deal of old paint that was no longer being used and was to be thrown away. Some of the colors are… very use specific, but some of the mostly full gallons were more muted, so I happily scooped up eight cans. The less full containers could even be combined to make a full gallon, since we aren't particularly set on any individual color.
Unfortunately there was no usable exterior paint, but I believe we will need a much larger volume of that. The hoard is sided in wood, and after years without care, it will need to be scraped and repainted.
I'm revving up to get into the house this coming weekend, since we close this week! Then we'll be able to really get an idea of how much work this house is going to need… and what inventive ways we can come up with to do that work!