What's the perfect thing to do once you finally finish cleaning out the junk from a building you purchased? Start fixing it up? Plan out your systems and price materials? Maybe consider design options? Or possibly fix the openings in the roof and windows?
Possibly you should take some time to prepare for your impending parenthood?
Nah.
Let's do it again!
Say what now?
Alright, so it's not really a hoarder house. But, we did purchase another investment property in the area that comes with… an assortment of free… items?
That's probably the nicest way of putting "it's got a lot of junk in the basement and garage."
And, while not quite as inundated as the hoard is/was, and won't need the same scope of work, we'll take some time in the contents of the new house to sort out what is usable and what is not, as well as what systems maintenance, construction, or renovations would be possible.
Like what?
I can say for sure that there are opportunities for fixes that wouldn't have been available with the other houses we own. For instance, this property is heated with a (very old) hot water boiler, with distinct valves and thermostats for each apartment. Not only is this our first hot water boiler, but also the first zoned heating appliance.
Also, the building seems to be sided with asphalt shingles, which have since been painted, rather than the staples of the area: wood or vinyl. It's not easy on the eyes, so a coverup could be in order!
The insurance agent had a quick look after we signed our policy on the building, and gave the ultimatum on a good number of the trees. Somewhere in the range of 20-30 have to been taken down to avoid foundation issues.
The previous owner was not one for yard work, by any stretch.
But, in a stroke of convenience, three of the four apartments in the building are currently leased, which gives us one spare to invest any income that doesn't go to pressing maintenance, so interior design is on the table as well.
OK, but back to those items…
Yes, yes, the treasures of the unknown are truly a joy to uncover. An insufficient number of photos have yet been taken, but I can pick out a few obvious valuables in the refuse, including power equipment, extra house fixtures and appliances, outdoor furniture, and an electric piano, all in various states of repair, and all in need of a very thorough cleaning.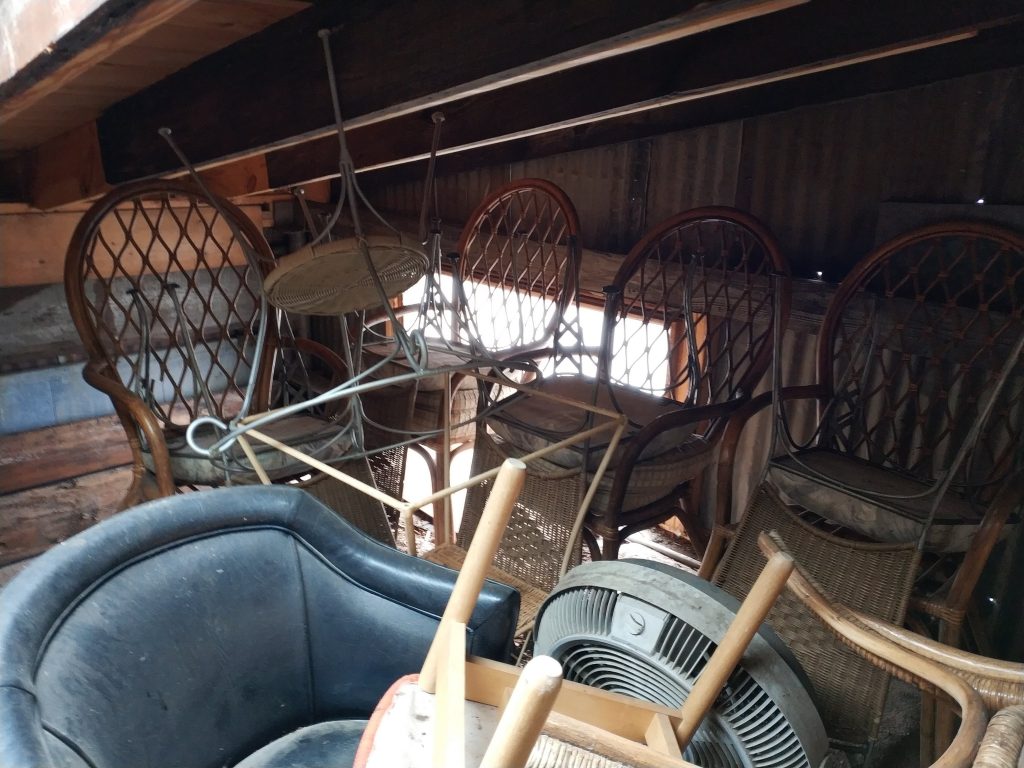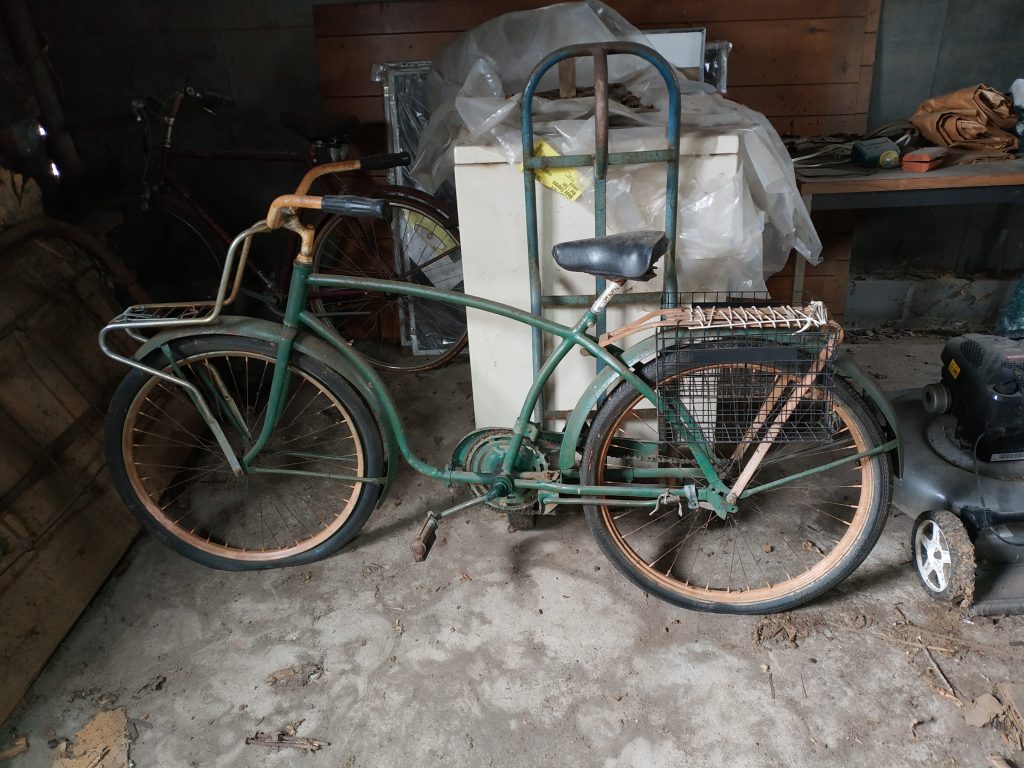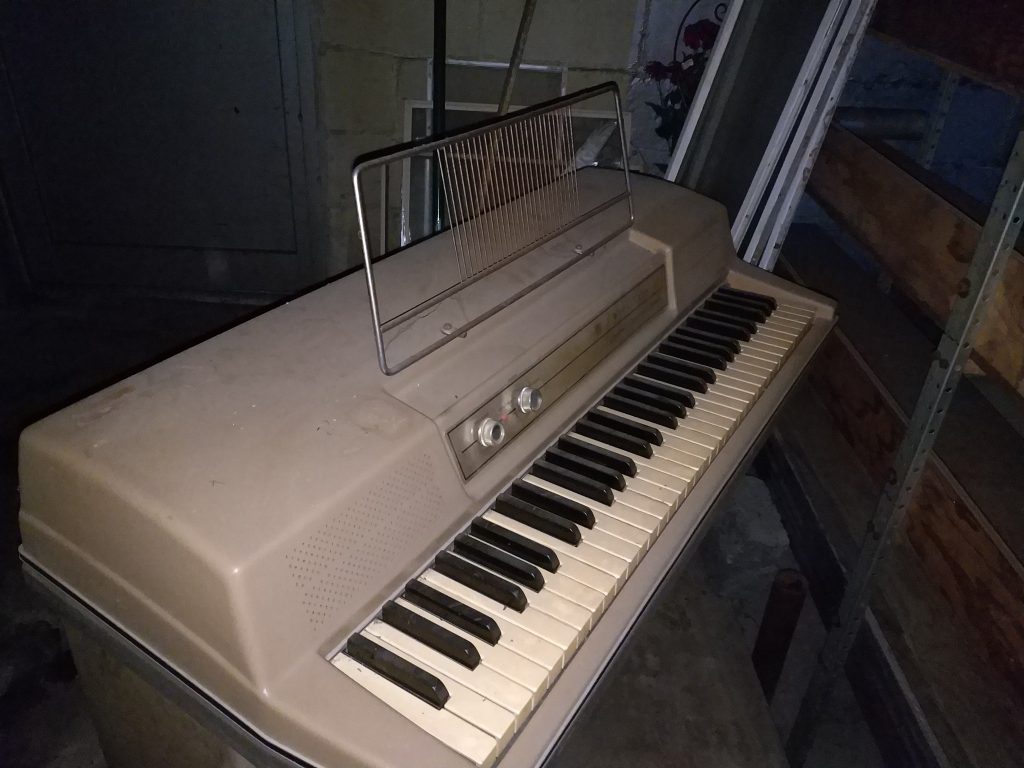 However, there was one specific caveat in my opener that is going to be a very large drain on free time for both of us in a matter of days. So, while we tend to our newborn, updates will come in fits as time permits, just as they always have 🙂
And lucky for you, some of our ongoing projects have finished up, so I do have a number of stories to tell, each with their own warnings to heed. Learn from my wrongdoings, and stay tuned!
P.S. I was sick of looking at the ads, so continue to enjoy my ramblings free of the fetters of capitalism!